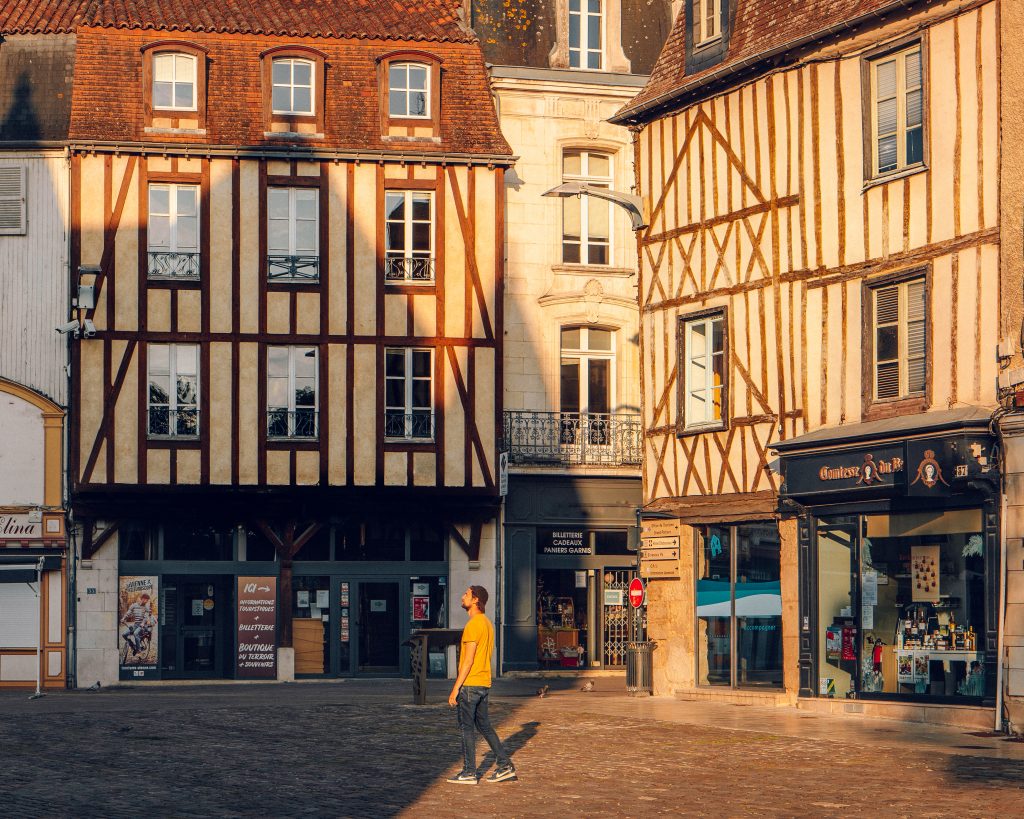 A few months ago, I had the chance to discover Poitiers, located in the Vienne department. I made a video there, which you can see below, but I wanted to make an article to share with you all the spots I loved in this lively city, as well as in its close surroundings
.
First of
all, here are some infos about the beautiful city of Poitiers :
Poitiers
In the heart of the Vienne Department in the Nouvelle-Aquitaine Region.
Municipal population : About 90.000 inhabitants (it is the most populated city of the Vienne).
Population of the agglomeration : About 200.000 inhabitants.
Nearly 30,000 students live there! It's a very lively place.
Easily accessible by train: 1h20 from Paris by TGV.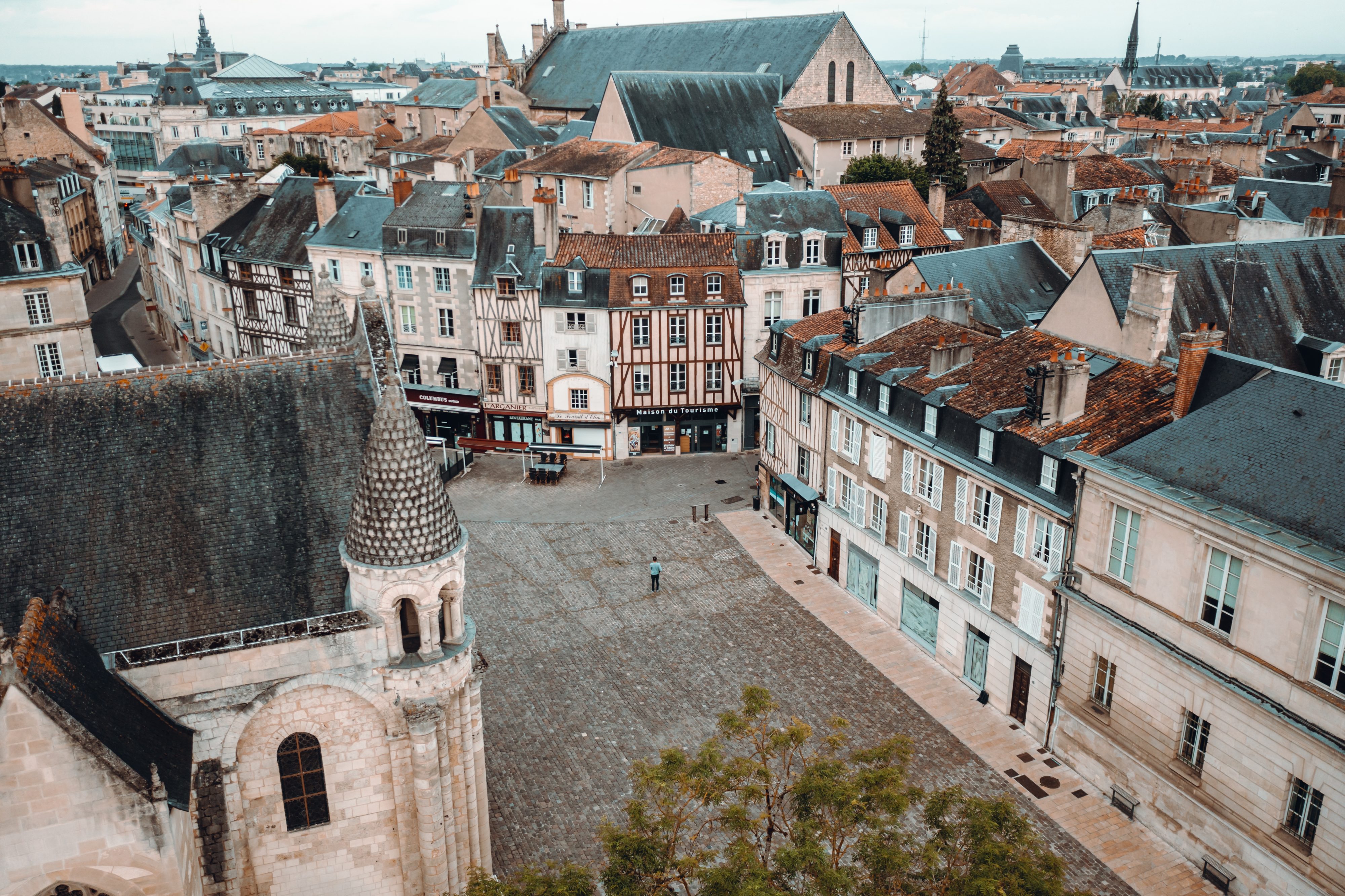 So I can tell you right away, Poitiers is an ideal city to visit for a weekend: human-sized, well located, and above all, pleasant! I'm not going to lie to you, I didn't necessarily have in mind the fact that this city is very student-oriented. Besides, it is very often in the Top of the rankings of the cities where we like to study
. And it's mainly in the historical center that you can feel this so particular atmosphere which makes the city very attractive.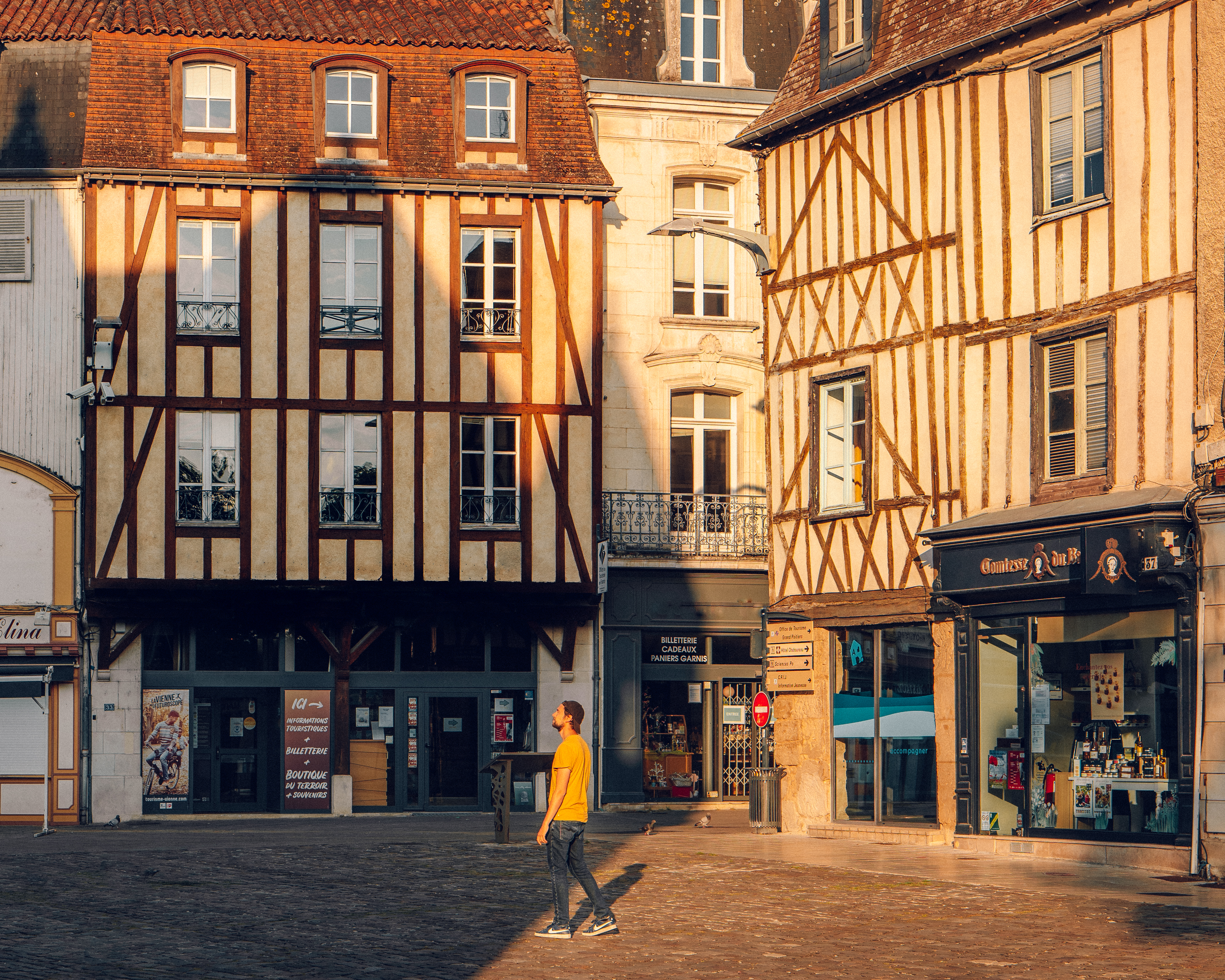 For a nice trip to Poitiers, I advise you to start by getting lost in the streets of the "Plateau" (nickname given by the locals to the hypercenter), and on foot of course! It's not huge, since this area is 100 hectares around the city hall, but here are my favorites not to be missed in this part of the city
.
The City Hall, of course, in the Second Empire style, built in the 19th century,
The Palace of the Counts of Poitou, which was the former ducal palace of Aquitaine,
The half-timbered houses, next to the Tourist Office, which give an undeniable charm to the city,
Notre-Dame-la-Grande whose construction dates back to the 11th century: 1000 years of history in front of you!
Tip: Get up early to enjoy the Old Town all to yourself! You'll see, it will give a magical touch to your visit
…
Don't miss it when the nice days are here: La Guinguette Pictave, which could also be nicknamed Poit
iers Plage. You'll have to walk a bit from the Plateau to get there, but the atmosphere, the food trucks, and the good vibes will make you want to stay longer than expected . And to go back !
Where to sleep in Poitiers ? Personally, I stayed at theMercure PoitiersCentrehotel, a stone's throw from all the spots mentioned above. Fitted out in an old chapel, it offers rooms with a rather unique style … I won't tell you more so as not to break the surprise, but ask for room 422 when booking. And another good point : You can eat very well there(see here) !
There is not only Poitiers to visit in this part of France, the South Vienne Poitou is full of little places to discover that I will share with you.
Saint-Benoît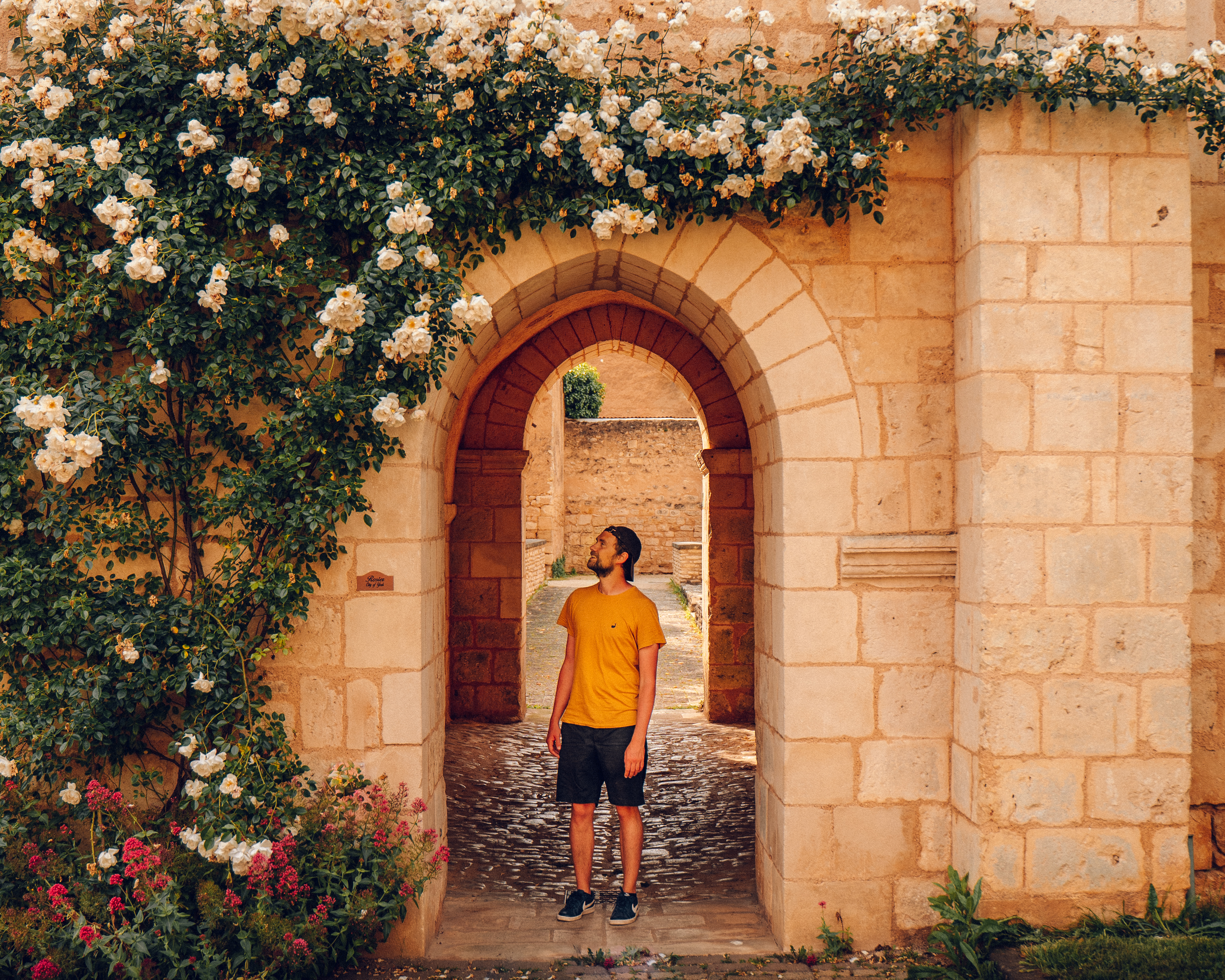 Saint-Benoît is a small town of a little less than 10.000 inhabitants which is located just next to Poitiers. There you can discover its beautiful Viaduct on which you can walk over the Clain river, or the Jardin d'Images which offers very nice photo exhibitions, just next to the abbey of the city. More info here.
Saint-Savin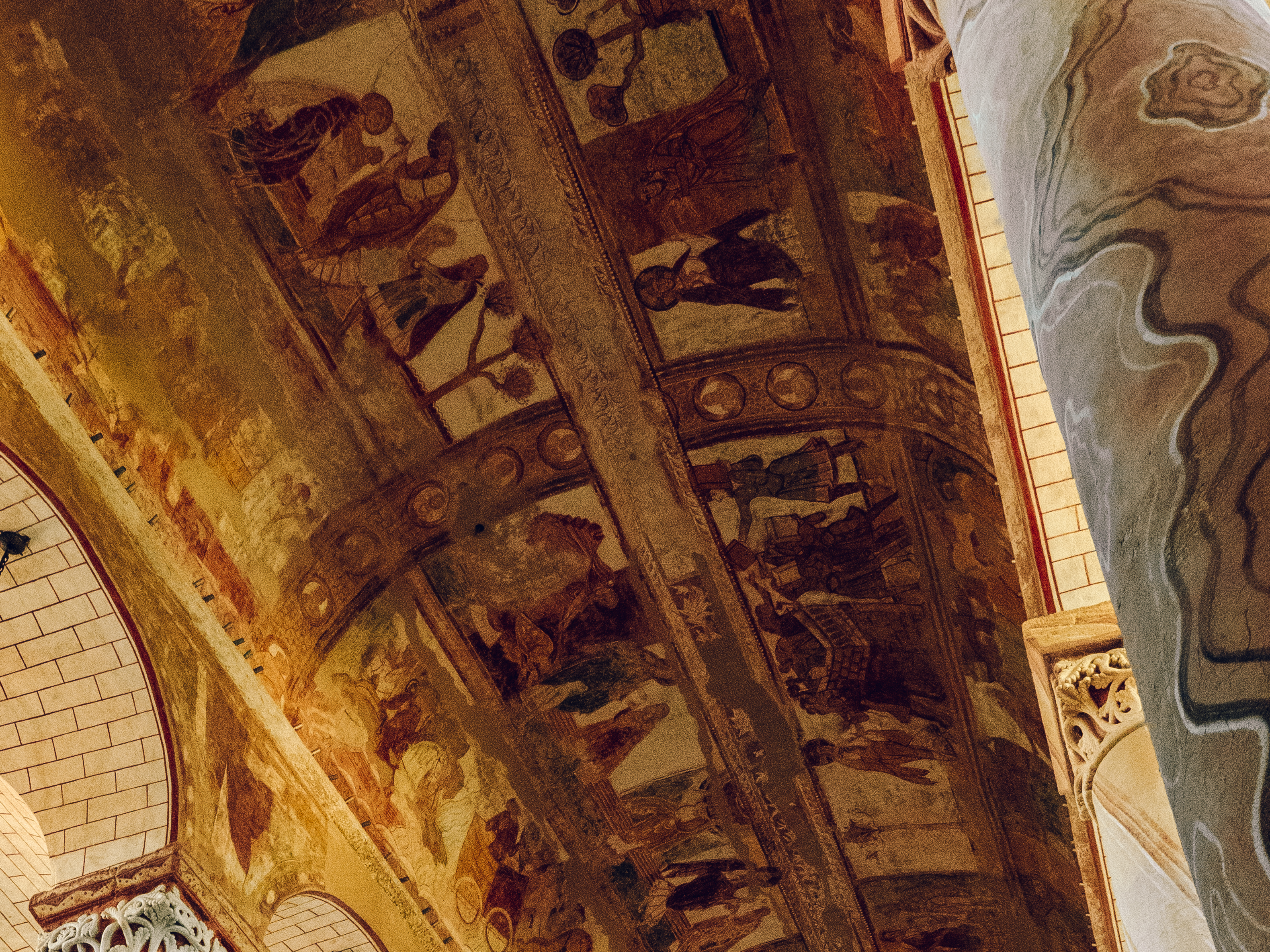 One of my favorites in France. Listed as a UNESCO world heritage site, the Saint-Savin abbey is a really exceptional little jewel! There, look up to enjoy the beauty of the largest set of wall paintings in Europe, which dates back to the 11th & 12th centuries. And yes, once again, there are 1000 years of history which are there, in front of you… Enough to say that we are not much in this world
More info here.
Fougeret Castle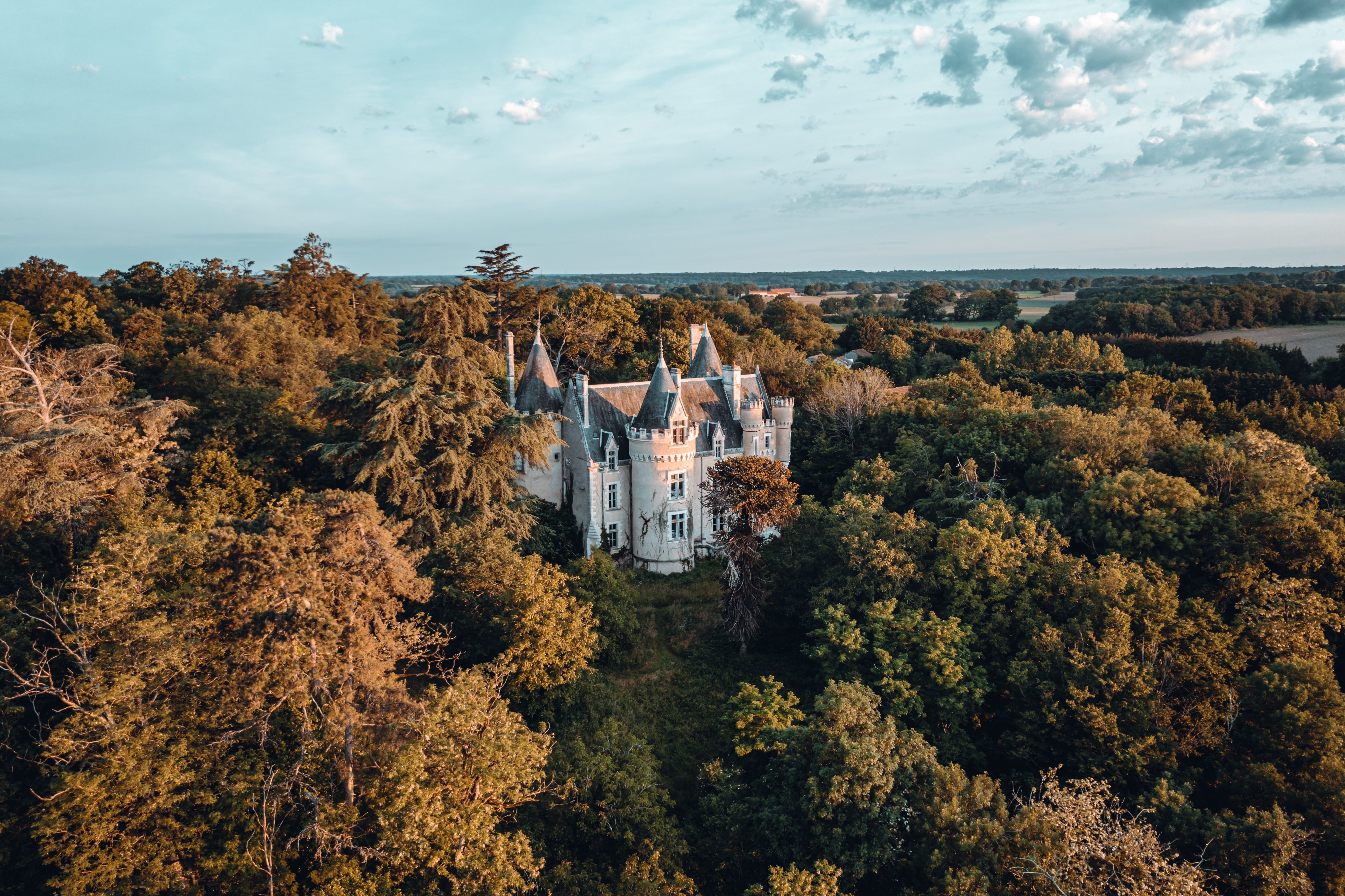 You just have to watch my vlog to learn more about this castle considered as one of the most haunted in France … I don't really believe in all this from the beginning, and yet, I have experienced some pretty strange phenomena there. It's up to each one to make his own opinion, and to make an opinion, it's better to go there and live the experience! To know the opening dates, etc, click here.
<iframe src="blank" width="560″ height="315″ frameborder="0″>
Angles-sur-l'Anglin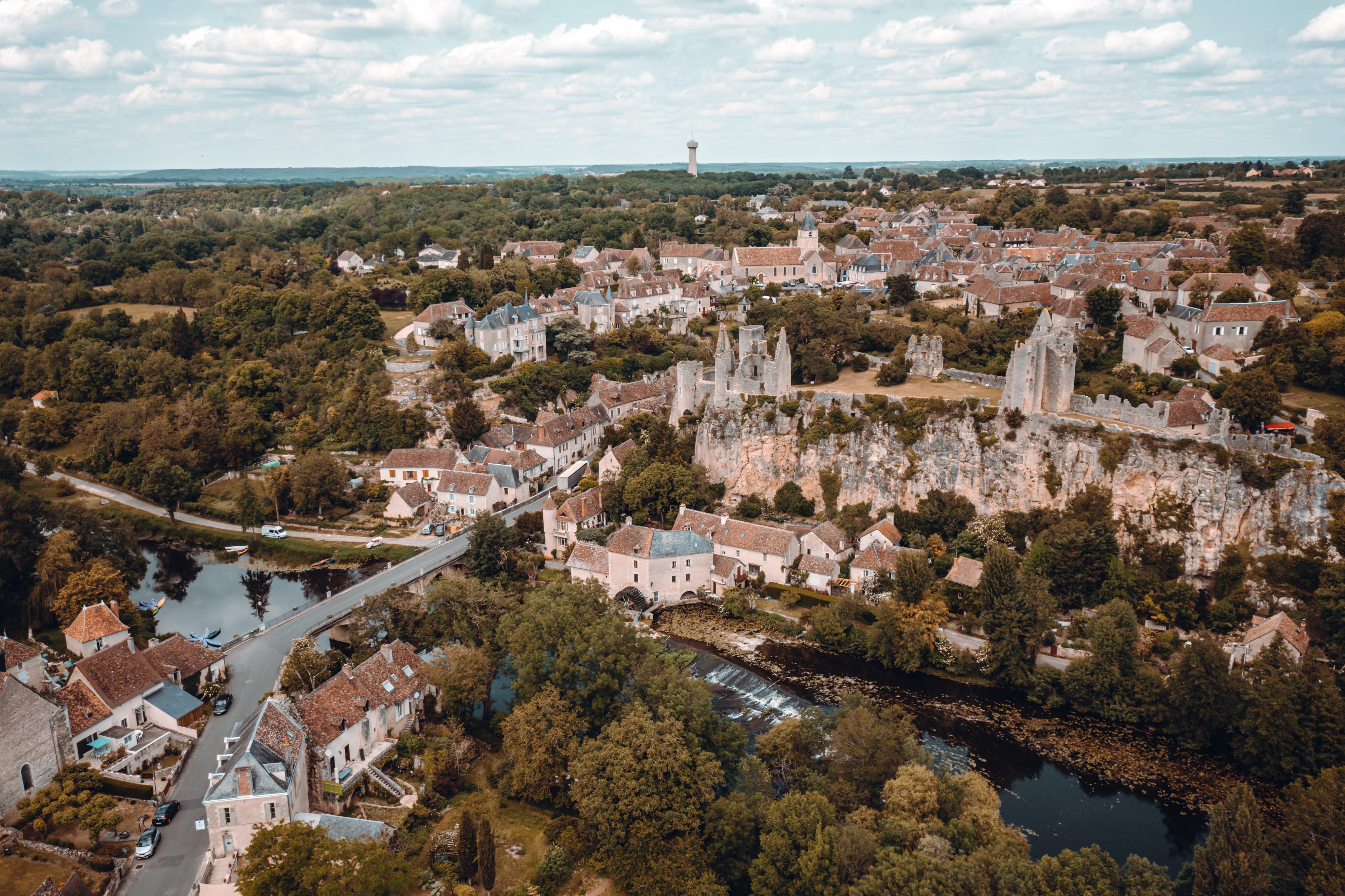 Simply listed in the association of the most beautiful villages of France, to be visited ! In another style, I also advise you Chauvigny, still near Poitiers.
In the heart of the Anglin valley, the ruins of the fortress of Angles, dating from the 11th century, majestically sit 40 meters above the river, and still seem to defend the village today. A viewpoint not to be missed! More info here.
Floating Village of Pressac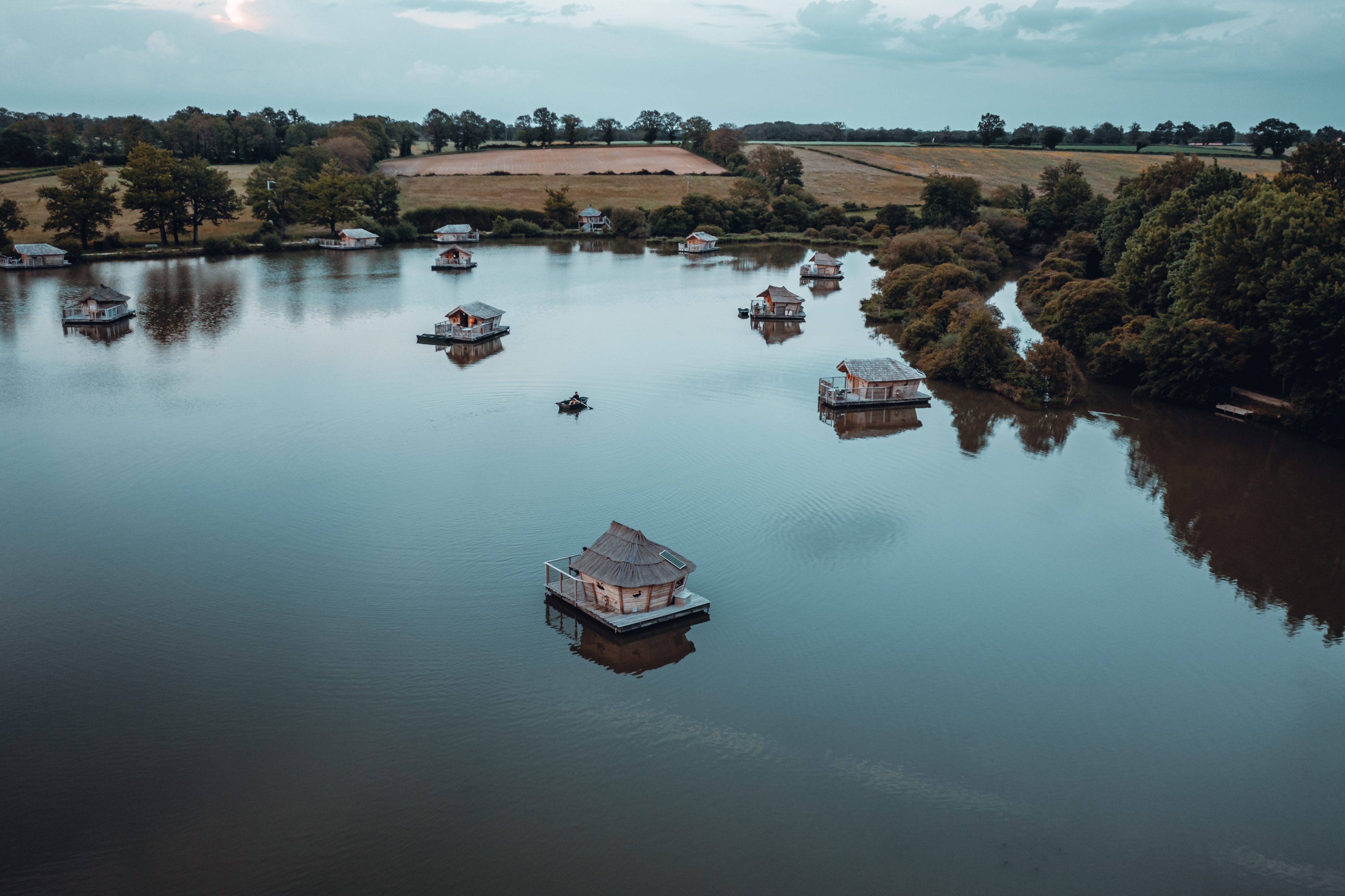 To finish my stay, I slept on a floating cabin in Pressac. I had already tested the concept in other places in France, and I still love the unusual side of the night: to get to your cabin, you'll have to take a boat and row a bit (in every sense of the word) before enjoying the place. A once in a lifetime experience, so why not here! All the information (prices, etc.) are here
You will have understood, you won't get bored when you come to discover Poitiers and its surroundings, on the contrary! Count on a long weekend to discover this beautiful city and its surroundings quietly … Especially if you also think of visiting the Futuroscope (it deserves a good day of visit), which is located at half an hour from the city. As for me, I loved my stay there, and I hope to go back to Poitiers one day or another between my many trips
Article made in partnership with Visit Poitiers, Sud Vienne Poitou & Tourisme en Vienne – Futuroscope
.
I'm Michelle, and I love to travel. As a former hotel expert for one of the world's largest hotel chains, I've stayed in nearly every type of room imaginable (including many that were not so desirable!). Nowadays, I am fortunate enough to be able to explore the world on my own terms. From international flights to learning different languages, there is nothing too far out of reach!