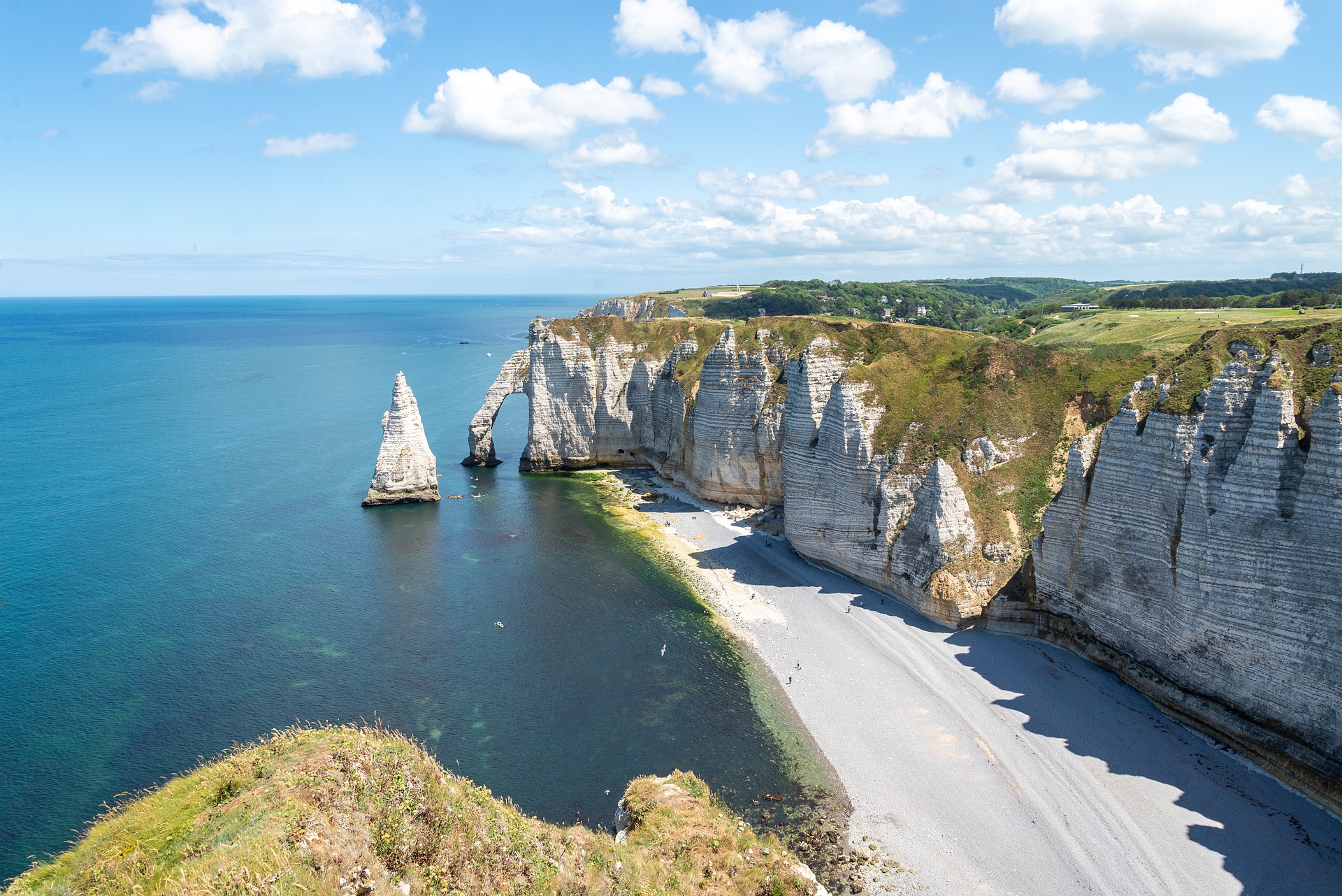 You like casinos, the beach and seafood? Then Deauville is for you! Deauville is the ideal destination for a weekend. It will allow you to take a breath of fresh air while admiring the typical architecture of the region.
This seaside resort is known for its famous American film festival where many stars such as Johnny Depp or Charlotte Gainsbourg have been seen on the red carpet. Created in 1975, it highlights the diversity of American cinema by showing about sixty films in theaters. You can also find stars' names written in front of the beach cabins along the beach of Deauville. Be aware that these are not simple cabins, they are real historical monuments. There are 450 of them, which can be rented by the day or by the season. These boards have an international success and could be seen in the film "A Man and a Woman" by Claude Lelouch which received the Golden Palm at the Cannes festival in 1966.
If you are a fan of traditional cuisine, calva and seafood then we recommend the restaurant "Le Pavillon Augustine" which is located in Trouville, a few kilometers from Deauville.
Finally, if you want to get away from the chic and modern center, we can only advise you to visit the old Deauville. Also known as the Coteau district, you will be able to see the Saint Laurent church which was built over 900 years ago. This church, which was the first building constructed in Deauville, has been registered as a historic site since 1977!
A little bonus, if you like horses and horse racing, the Deauville La touques racetrack offers races, whether in summer or in winter! More than an experience, you will live a real moment of pleasure without any doubt!
I'm Michelle, and I love to travel. As a former hotel expert for one of the world's largest hotel chains, I've stayed in nearly every type of room imaginable (including many that were not so desirable!). Nowadays, I am fortunate enough to be able to explore the world on my own terms. From international flights to learning different languages, there is nothing too far out of reach!