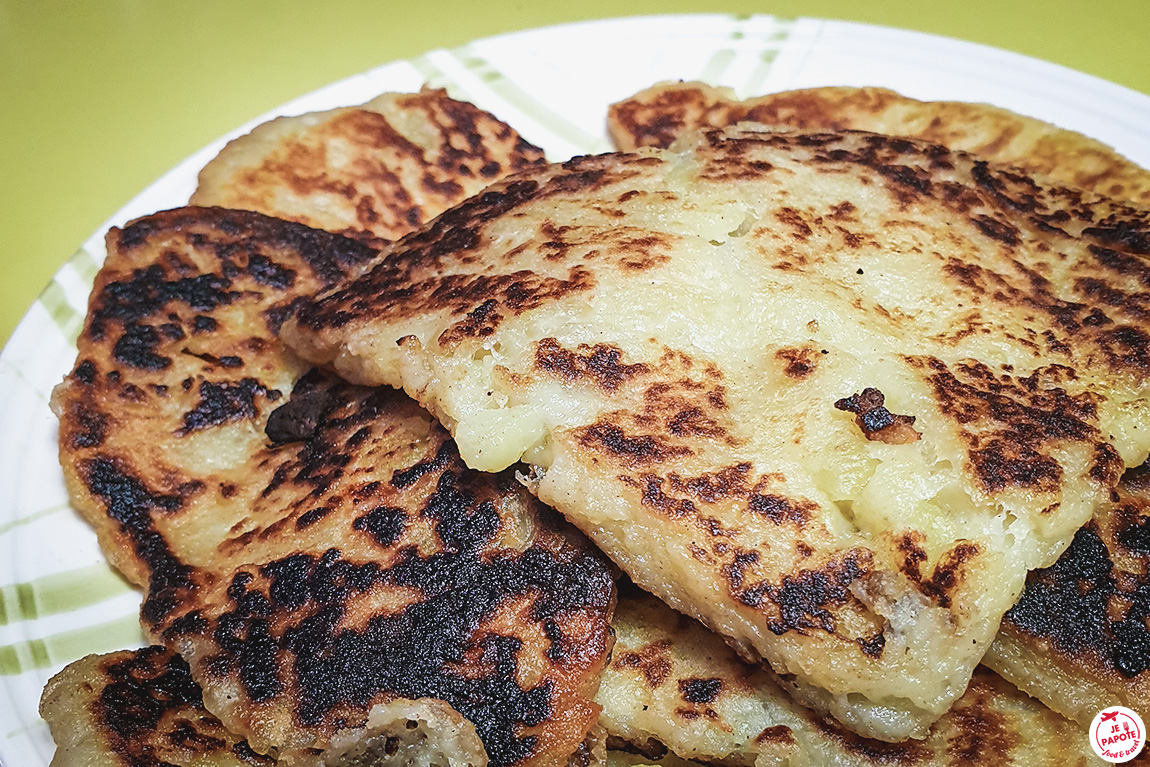 Here is a recipe that you should like if you are a weekend brunch lover! I discovered potato farls while looking for an Irish recipe for St. Patrick's Day. They are potato rolls that look like pancakes. And good news: it's super simple to make and super good!
In Ireland, potato farls are mainly served for breakfast. But you can eat them at any time I think!
The recipe is quite simple: you need mashed potatoes as if you were making a mash, flour, butter and yeast. You form patties and cut them in 4 to obtain triangles. And the cooking is done in the pan with a little butter. It is as simple as that.
I don't recommend using ready-made mashed potatoes unless they are very consistent. If the mashed potatoes are liquid, you will have trouble making the dough and forming the patties. I tried it and I can tell you that it was very difficult to get something nice!
Little info: potato farls are the equivalent of tattie scones in Scotland! If you want the recipe of the latter, I invite you to go and see the recipe of my friend Sarah who lives in Edinburgh!
The shopping list for the potato farls (about 8, 12 triangles)
500g of potatoes
30g butter
50g flour
1/4 teaspoon baking powder
salt and pepper
Preparation of the potato farls
Peel the potatoes and cook them in boiling salted water.
Mash your potatoes to make a puree
Add melted butter and mix well.
Then add the flour and yeast and mix again. If your dough is too smooth and you can't make a ball out of it, add a little flour. You need to be able to form balls so that you can roll them out and make patties.
Then add salt and pepper to taste and mix well again.
Form 2 or 3 balls
Roll out each ball to form circles the size of your frying pan or smaller with a rolling pin. I made circles of 21 cm in diameter
Then cut each circle into 4 to obtain 4 triangles.
Then cook in a pan with a little oil
And that's it! I advise you to eat these cakes while they are still warm. If you keep them, you can reheat them in the pan.
I'll take pictures next time I make them, they were eaten too fast!
I'm Michelle, and I love to travel. As a former hotel expert for one of the world's largest hotel chains, I've stayed in nearly every type of room imaginable (including many that were not so desirable!). Nowadays, I am fortunate enough to be able to explore the world on my own terms. From international flights to learning different languages, there is nothing too far out of reach!