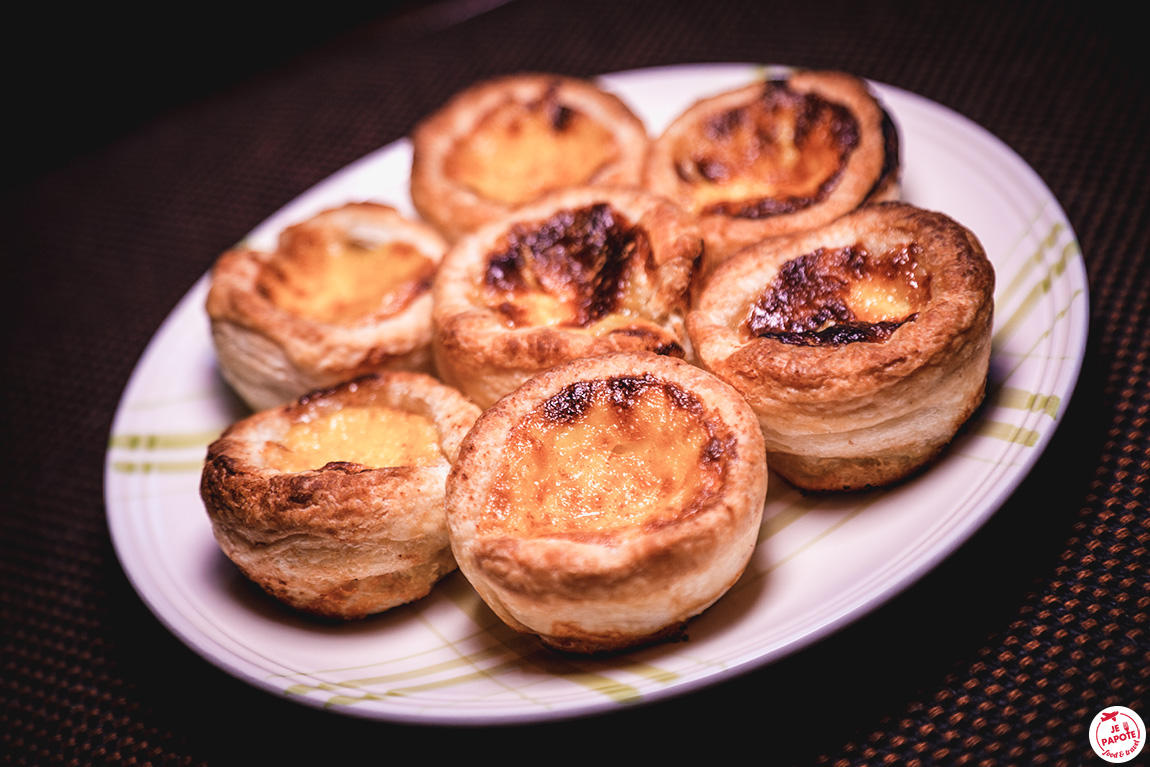 If you've ever been to Portugal, you've probably heard of pastéis de Nata (pastel de nata in the singular) and I'm sure you love it just like me!
If you don't know, pastéis de Nata are one of the many Portuguese specialties that you can't miss. It's a kind of small flan with a flaky pastry and you can find it everywhere in Portugal
. But it is said that the best is to eat them in the Belém district in Lisbon.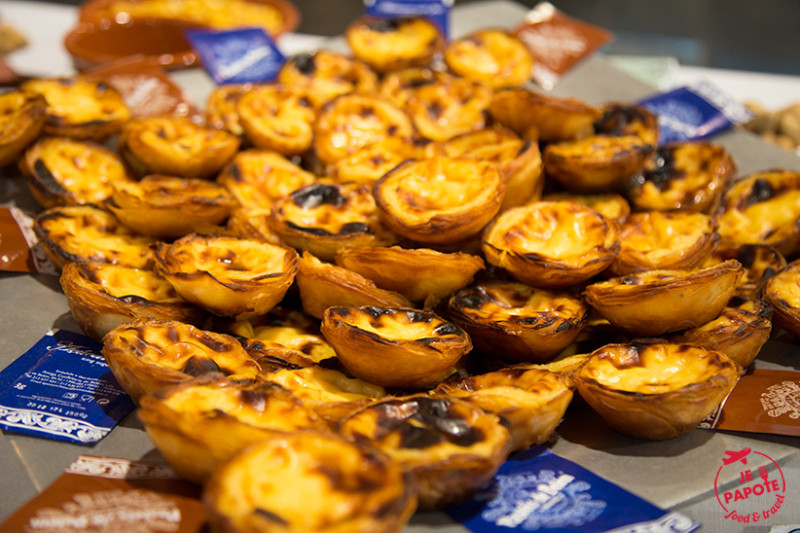 Full of pastéis de nata during a conference in Portugal
So I'm not going to lie to you, I really struggled to find a recipe to reproduce this Portuguese pastry. You can find everything on the web with different ways to make it, different ingredients and sometimes strange proportions. In short, I spent a lot of time looking at different recipes, watching videos without finding the recipe of my dreams.
So I made a mix of several recipes I found and for my first try, it was not perfect. I still had 4 times too much cream despite having read this type of quantity elsewhere. Anyway, I tried to correct it to give you the improved version with my advice after my little failures. The main thing is that it was good (a little too sweet for my taste).
If you are looking for the traditional recipe, the real recipe of pastéis de Nata, go the other way! I wanted to share with you a quick and easy recipe. The real recipe has to be secretly kept and after reading a lot of things about it, I think it's simply difficult to reproduce the perfect replica! To really get close, you'd have to make your own puff pastry (with margarine apparently). Personally, I prefer fast food so I rarely take the time to make my own puff pastry.
However, I liked what I did and it allows me to rediscover the flavours of this pastry or to introduce it to those who don't know it.
The list of ingredients for a dozen pastéis de nata
1 puff pastry in a roll.
250ml of milk
20g of flour
125g of sugar
50ml of water
4 egg yolks
zest of half a lemon
Cinnamon powder or icing sugar (to sprinkle on top at the end)
Preparation instructions
Roll your puff pastry on itself to form a sausage.
Cut slices of 1 to 2cm thick. Don't make them too big like I did the first time (there was too much dough I think)
With your hand, quickly flatten the slice and place it correctly in your mould, bringing the edges up well. If your moulds are made of metalal, grease them beforehand so that they don't stick. I used silicone muffin tins, not the best compared to metal ones, but I didn't have anything better on hand.
Then we attack the syrup: in a saucepan put the sugar, water and lemon zest and bring to a boil. It should make big bubbles. If you have a thermometer, it should reach 105/110°C. Strain to remove the zest and set aside.
In a saucepan, put the flour and slowly mix in the milk without making lumps. Heat until thickened. Remove from heat.
Then add the syrup little by little to the milk-flour mixture, stirring well.
Let it cool down and then add the egg yolks, mixing again well. You should have a consistency that is not too liquid, a bit creamy. If it is too liquid, you can put it back on the heat to thicken while stirring constantly.
Then pour 3/4 of the mixture over the puff pastry. Do not overfill as it will swell a little and should not overflow.
In a preheated oven at 250°C, bake at a rotating heat for 15 to 20 minutes. Adjust the cooking time according to your oven and the moulds used. It can really vary, the best is to watch it 🙂
And here is the result! I couldn't take very nice pictures due to lack of time and light but I promise, next time I make it, I'll try to take nicer pictures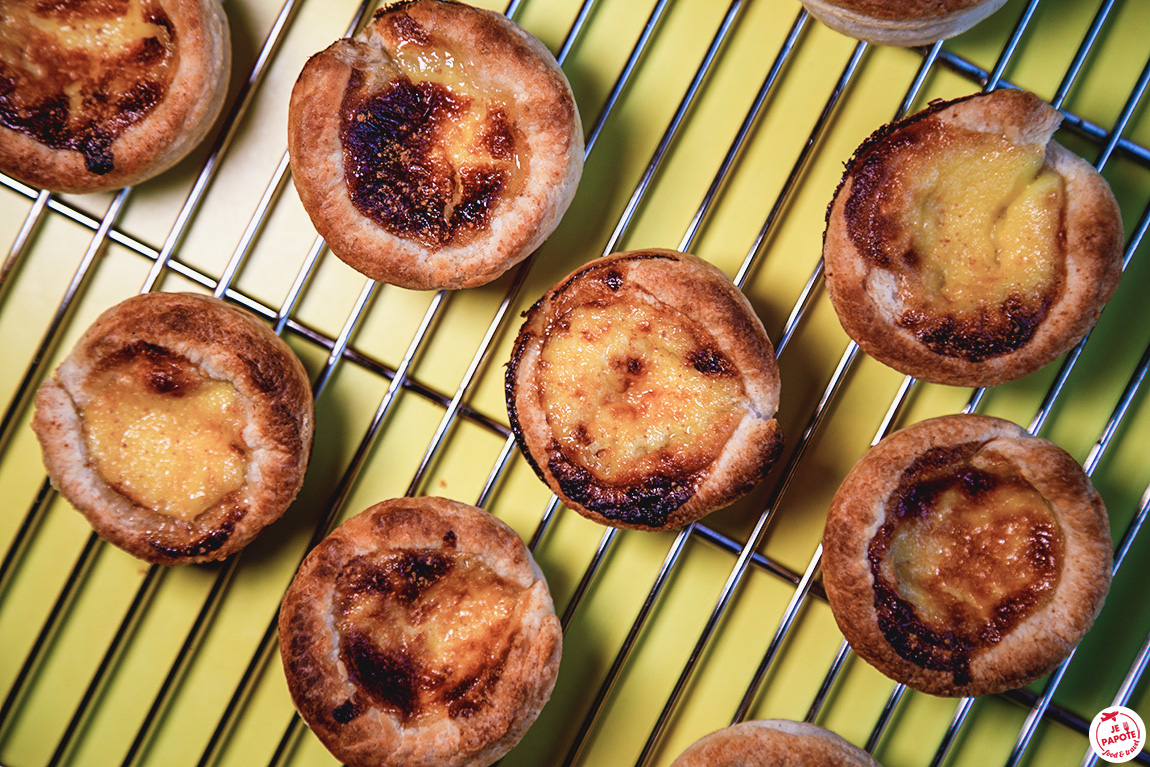 And if you want to know more about pastéis de nata, I invite you to watch this nice little report on Arte.
I'm Michelle, and I love to travel. As a former hotel expert for one of the world's largest hotel chains, I've stayed in nearly every type of room imaginable (including many that were not so desirable!). Nowadays, I am fortunate enough to be able to explore the world on my own terms. From international flights to learning different languages, there is nothing too far out of reach!