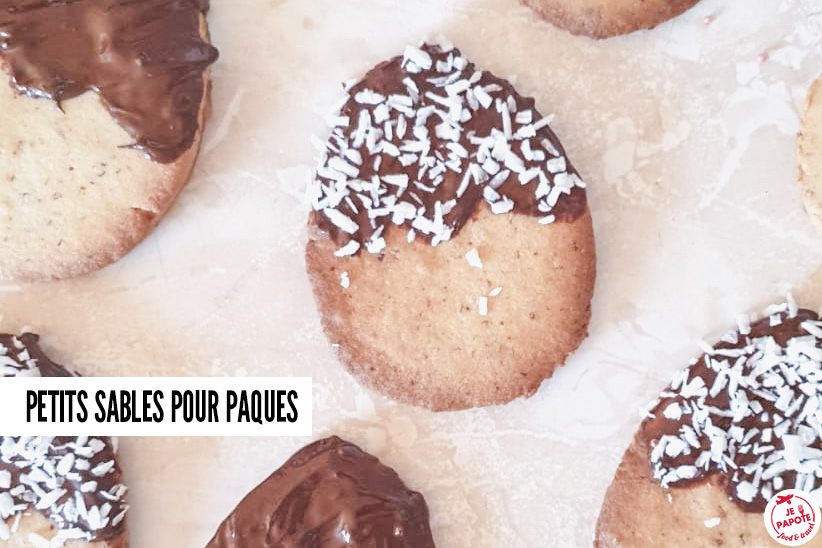 This year, I wanted to make little shortbread cookies for Easter to give to my friends' children during a day together.
I wanted to make something simple, Easter-like and easily portable. Shortbread is perfect for that. I was able to put a little cookie in each bag of treats I gave the kids (for their egg hunt).
These little shortbread cookies are made with almond powder and are really delicious. This was my first time trying a recipe like this but I think it's the one I'll keep for all my sands in the future.
For Easter, I made shortbread in the shape of an egg but you can very well make other shapes depending on the occasion. For the gourmet side, I melted chocolate and covered the shortbread with half of it and added little decorations: rapped coconut, vermicelli and rainbow beads.
These shortbread were a real success and in the rush I completely forgot to take pictures (there is only the first one above and it doesn't do the recipe justice). Next time, I'll take nice pictures, I promise
The shopping list (for 20/30 shortbread depending on the size)
220g of flour
80g icing sugar
40g almond powder
120g of soft butter
1 egg
For the decoration: Chocolate, rainbow vermicelli, grated coconut.
Preparation instructions
Mix the dry elements: flour, icing sugar and almond powder with the soft butter cut into pieces. You will obtain a sandy mixture. If you have a KitchenAid robot like me, I mixed everything with the sheet, it went very fast.
Then add the egg and mix again. You should get a dough that forms a ball
Wrap your dough ball and let it rest in the fridge for 1 hour.
When you take out your dough ball, you can start to preheat your oven to 180°C.
Roll out the dough and make your shapes as you like. I printed out an egg pattern that I cut out and then cut out the dough following the tracing with a thin knife. If you have a cookie cutter, it will be much easier.
Place your shortbread on a baking tray covered with a baking sheet and bake for 8 to 10 minutes. As always, cooking time depends on your oven. I left it for 9 minutes in a fan oven and 8 minutes for my second batch. Keep an eye on your shortbread, it must be golden but not too dark either.
Then leave to cool.
If you want to add chocolate and decorations like I did, just melt some chocolate (I melted it in the microwave) and put it on the sand. For my egg-shaped shortbread, I took the tracing paper, drew a shape to make it look like a piece of the shell was removed and cut it out (see photo below, it might be clearer). I then put a part of the tracing paper on each shortbread and brushed the visible part with chocolate. I then put some I used coconut or rainbow sprinkles and dried them in the fridge.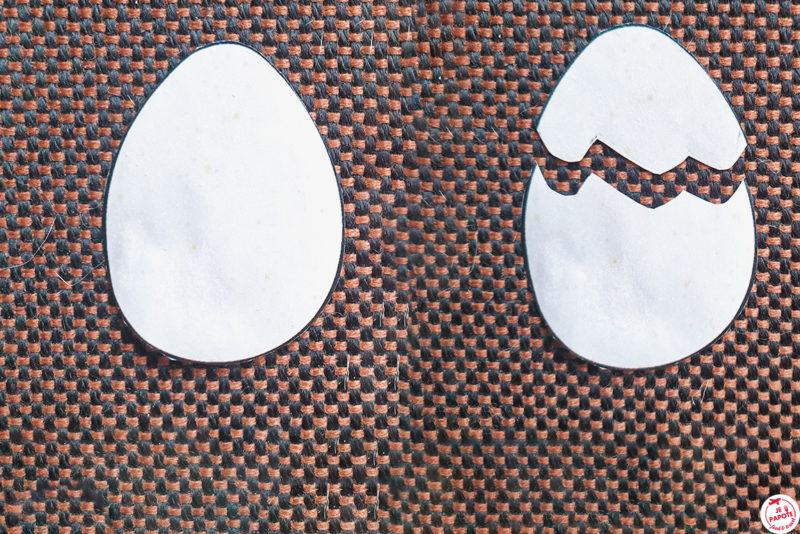 So you like these little shortbread for Easter? It's a recipe that can be reused for other occasions of course!
Find other recipe ideas in my special Easter file!
I'm Michelle, and I love to travel. As a former hotel expert for one of the world's largest hotel chains, I've stayed in nearly every type of room imaginable (including many that were not so desirable!). Nowadays, I am fortunate enough to be able to explore the world on my own terms. From international flights to learning different languages, there is nothing too far out of reach!