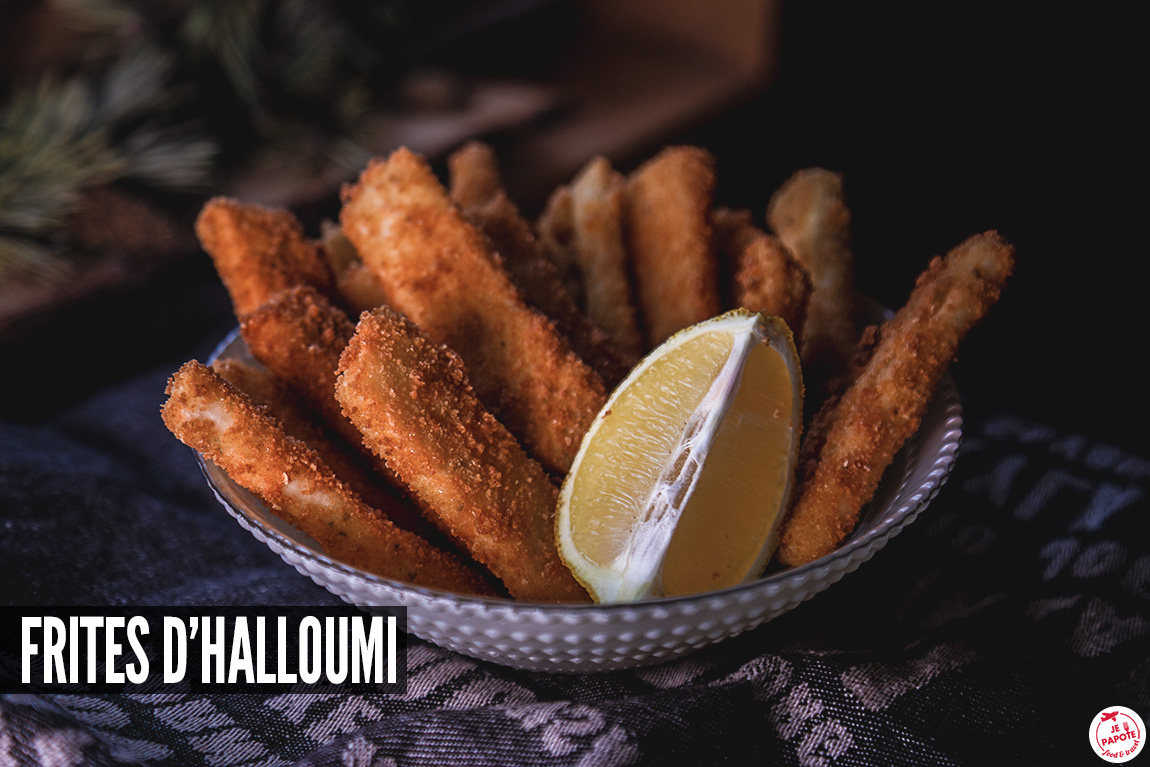 This morning while watching the news, I saw a recipe for halloumi fries. I had some halloumi in the fridge, so I immediately wanted to try it.
At home we have been fans of halloumi for many years. We were lucky enough to find it easily at Arax, an Armenian grocery store located in Grenoble where we lived.
If you don't know halloumi yet, it's a Cypriot cheese made with goat and sheep milk. It is now also available with cow's milk. It is quite popular in the Mediterranean countries and the Middle East. It was much less popular in France but for some time now it has been appearing on the menu of some restaurants and more conveniently, it is now quite easy to find in supermarkets in the cheese section.
It is a cheese with a semi-firm texture that does not melt when cooked. It is quite particular. Either you like it or you hate it because its texture is a bit rubbery in the mouth and some people don't like that. The best is to taste it to make an opinion. Personally I love it and I eat it regularly. To eat it, I usually cut it into slices and grill it for a few minutes in a hot pan. Then either I eat it as is for an aperitif or a snack, or I add it to a salad. You can also make vegetarian burgers by replacing the steak with a nice slice of halloumi.
Note that halloumi is a registered trademark, which means that only cheeses produced in Cyprus can have this designation. Despite this, you can find any kind of quality so the best thing to do is to check the labels, knowing that traditionally, halloumi is made of goat and sheep milk mainly.
So today I tried to make these famous halloumi fries that I had just seen in pictures. I immediately felt like making them and as I always have a halloumi at home (it keeps for a long time unopened), I didn't hesitate.
The recipe for halloumi fries
It's simple to make and according to my official taster (aka Jérôme), it's very very good!
The shopping list:
1 halloumi
2 eggs
some flour
breadcrumbs
Oil for cooking
Preparation of the halloumi fries
Slice the halloumi into chips
Put some flour in one container, 2 beaten eggs in another and breadcrumbs in another. Don't put too much flour and if you run out of flour, add more afterwards (this prevents spoilage).
Take a slice of halloumi, dip it in the flour, then in the egg and finally in the breadcrumbs and put it on a plate.
Do the same for each slice of halloumi.
Then move on to cooking. If you have a deep fryer, just fry for a few minutes. If you don't have a deep fryer, put some oil in a pan and heat it up. The oil should be around 160-170°C. PoTo know if the oil is hot you can put a small piece of bread in it. If it rises, it is hot enough. Then fry the chips for a few minutes until they are golden and drain them on paper towels.
It remains to taste with a little lemon if you like! I think it's a great recipe for an aperitif. In terms of texture, the halloumi is firm since it does not melt, this should perhaps please even people who do not like the texture usually because with frying, it is a little more tender.
This is a very simple recipe, I do not know if it is eaten like this in Cyprus or elsewhere but it is very good. You can also make it even simpler by frying it directly (you can find it this way in Greece).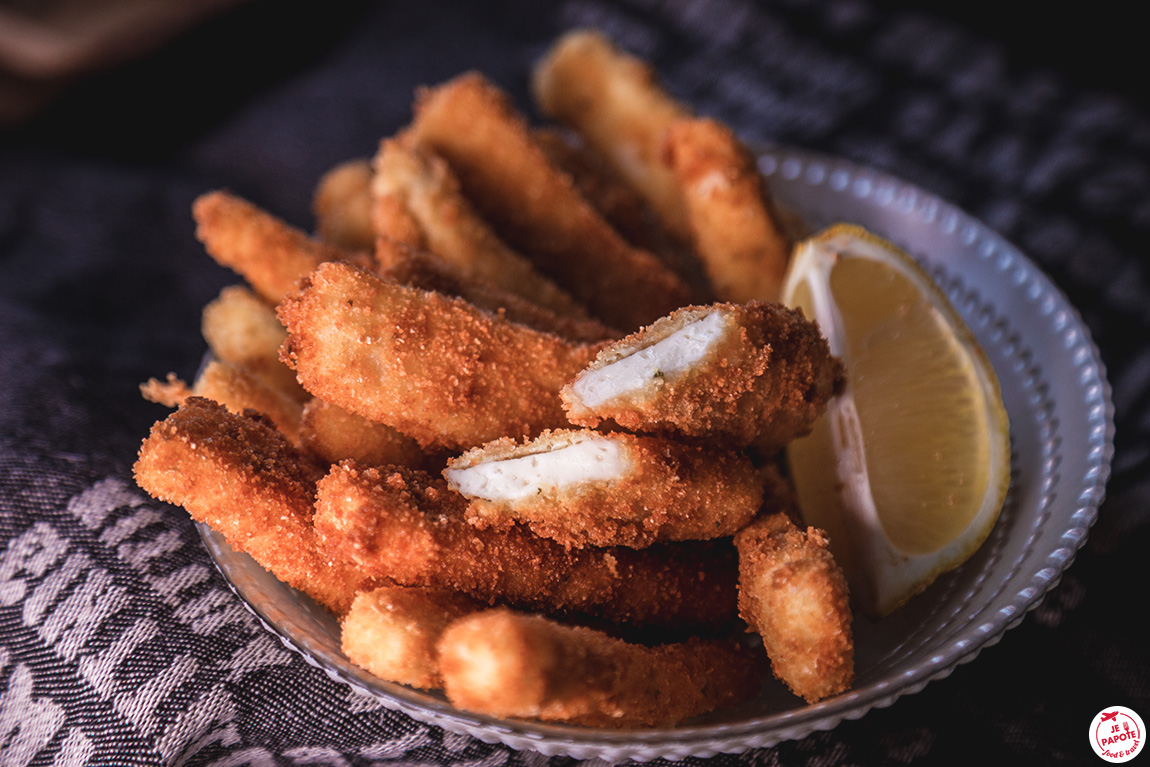 If you try it don't hesitate to tell me if you liked it
I'm Michelle, and I love to travel. As a former hotel expert for one of the world's largest hotel chains, I've stayed in nearly every type of room imaginable (including many that were not so desirable!). Nowadays, I am fortunate enough to be able to explore the world on my own terms. From international flights to learning different languages, there is nothing too far out of reach!