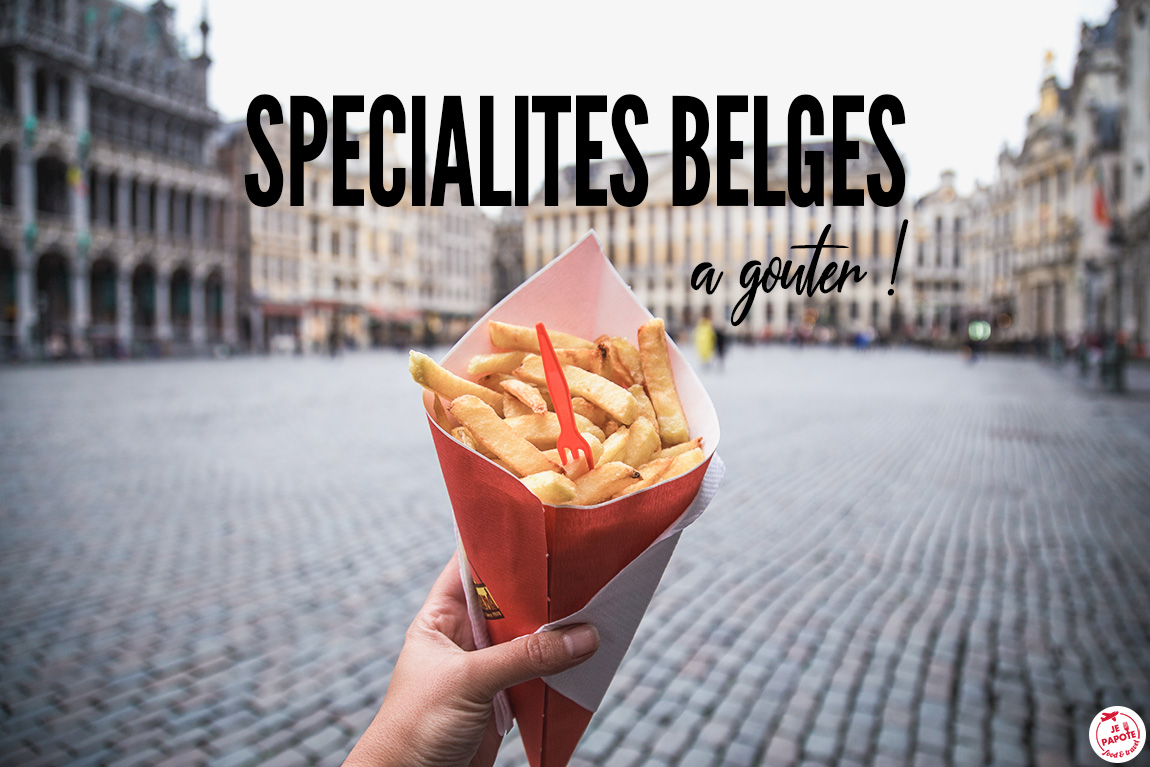 If I can't travel at the moment, I'll take you to discover the Belgian specialities, those that make the Belgian gastronomy and that I liked. There are of course many more but here are my favourites and those I suggest you try during your stay in Belgium!
French fries
I couldn't start with anything else than fries because Belgian fries are internationally renowned. And it's true, there is something different about Belgian fries. When I went to Brussels, I think it was the first thing I bought for myself. Delicious and cheap!
If you go to Bruges, don't miss the French Fry Museum!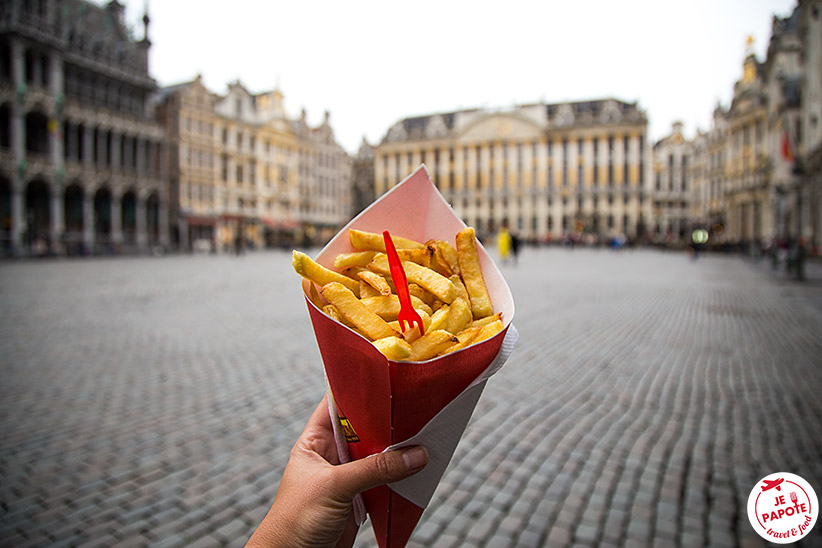 The beer
And what do we drink in Belgium? Belgian beer of course. It is not a myth, beer is the local drink not to be missed. There are all kinds of beers for all tastes, you will be spoilt for choice. And clearly, it is an experience in itself to go and drink a beer in a bar in Belgium.
For the record, "the beer culture in Belgium" has been listed as aUNESCO intangible cultural heritage since 2016.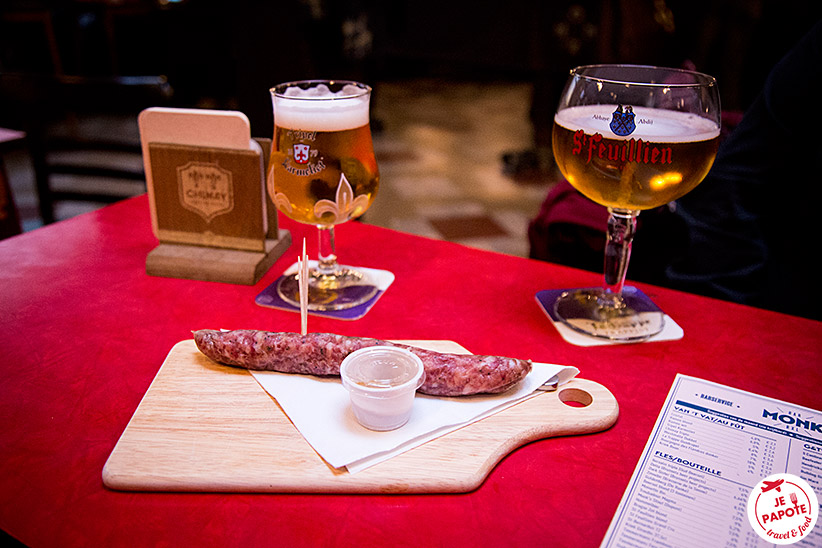 Flemish carbonade
Here is a dish that is also known in the north of France: the Flemish carbonnade! Try it, it's really good! It's a beef stew braised with Belgian beer. Perfect for cold winter days. And of course it is served with chips.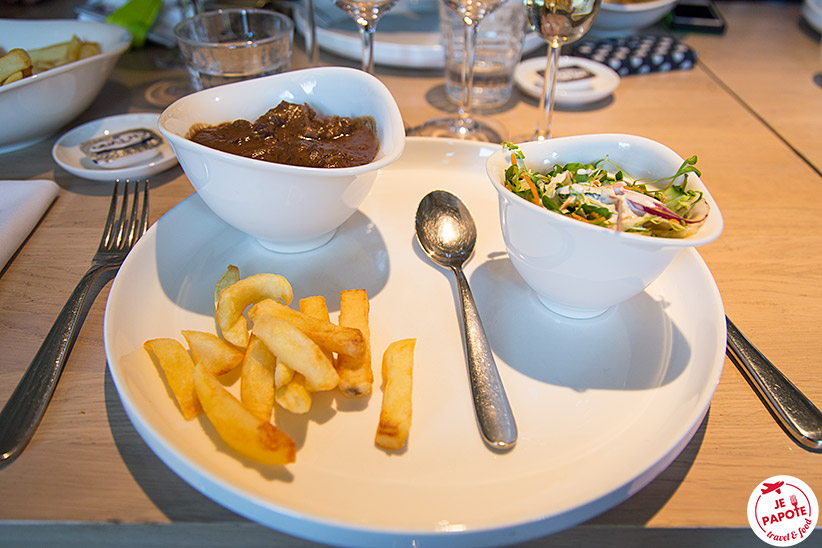 Shrimp croquettes
I tried the shrimp croquettes during my stay in Ghent. I had heard about them but never had the opportunity to try them. You can easily find them on the map. Try it at least once. I liked it: a crispy croquette filled with grey shrimp, a delight!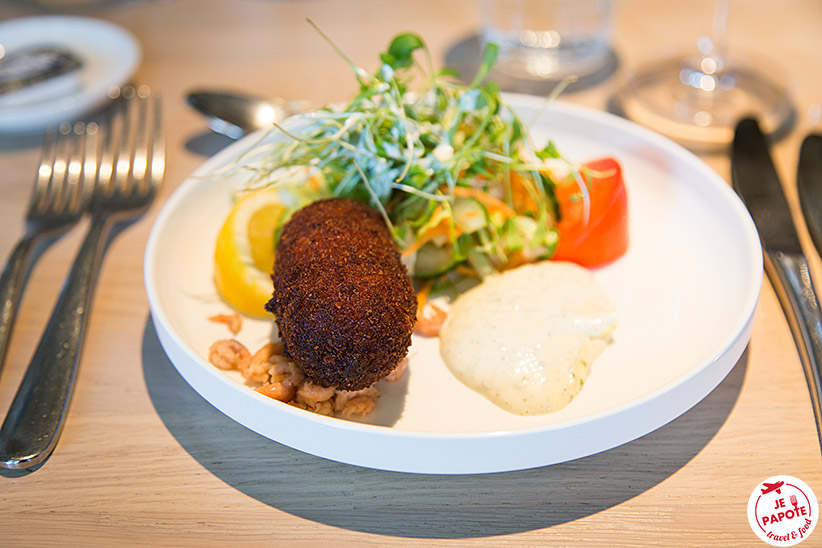 The waffles
Ah the waffles! I love them so I didn't deprive myself of them for a snack! You can find the Belgian waffle (the one from Brussels) or the Liège waffle. Quite frankly, I love both, it's hard to choose so you can enjoy both.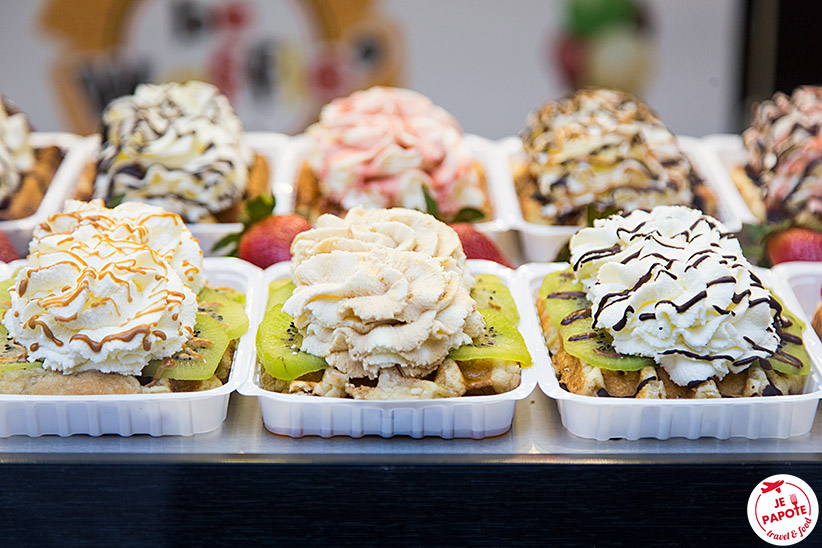 The chocolate
The Belgian chocolate has no more to make its reputation and you will notice it on the spot: you can find many chocolate factories in Belgium. As a chocolate fan in general, it was a must for me.
If you are interested in this subject, don't hesitate to visit a chocolate museum. There are several (in Brussels, Antwerp for example)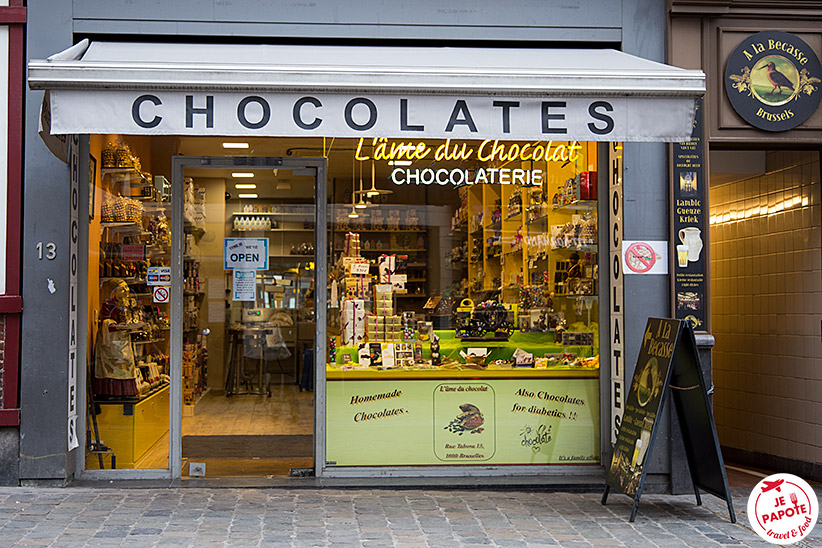 The machine gun
La mitraillette, it's a bit like the American one we have in France. Bread with meat, chips and sauce. The snack to eat on the go and which is not expensive. You can find it everywhere and it's really the kind of street food I like to eat when I travel! Anyway, the name is funny but I do not know why this name. If you know…
The chicon au gratin
The chicon au gratin is the endive with ham that we know in France. The name is different in Belgium with certainly variations in the preparation according to the families. Because it is a traditional family dish that is prepared at home. The word "chicon" comes from the north of France, that's how endives are called, hence "chicon au gratin".
Speculoos
And I finish with a sweet because without going to Belgium, we all know the speculoos. These famous cinnamon biscuits that you can find everywhere now. Formerly eaten at Christmas time, speculoos are omnipresent all year round and you can find all sorts of delicacies made with speculoos: speculoos paste (yum!), cakes, cheesecakes, etc. I even have a recipe for speculoos ice cream if you're interested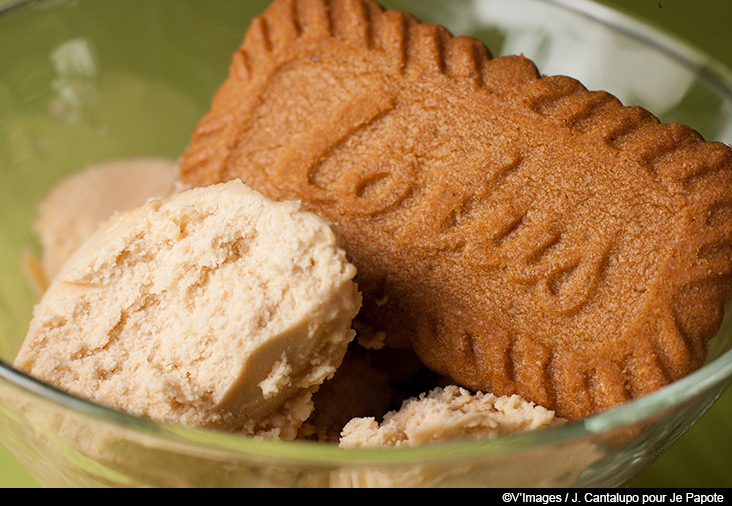 That's it! You know everything about my favorite Belgian specialties. What are yours? Tell me all about it
You might like these blog posts:
I'm Michelle, and I love to travel. As a former hotel expert for one of the world's largest hotel chains, I've stayed in nearly every type of room imaginable (including many that were not so desirable!). Nowadays, I am fortunate enough to be able to explore the world on my own terms. From international flights to learning different languages, there is nothing too far out of reach!