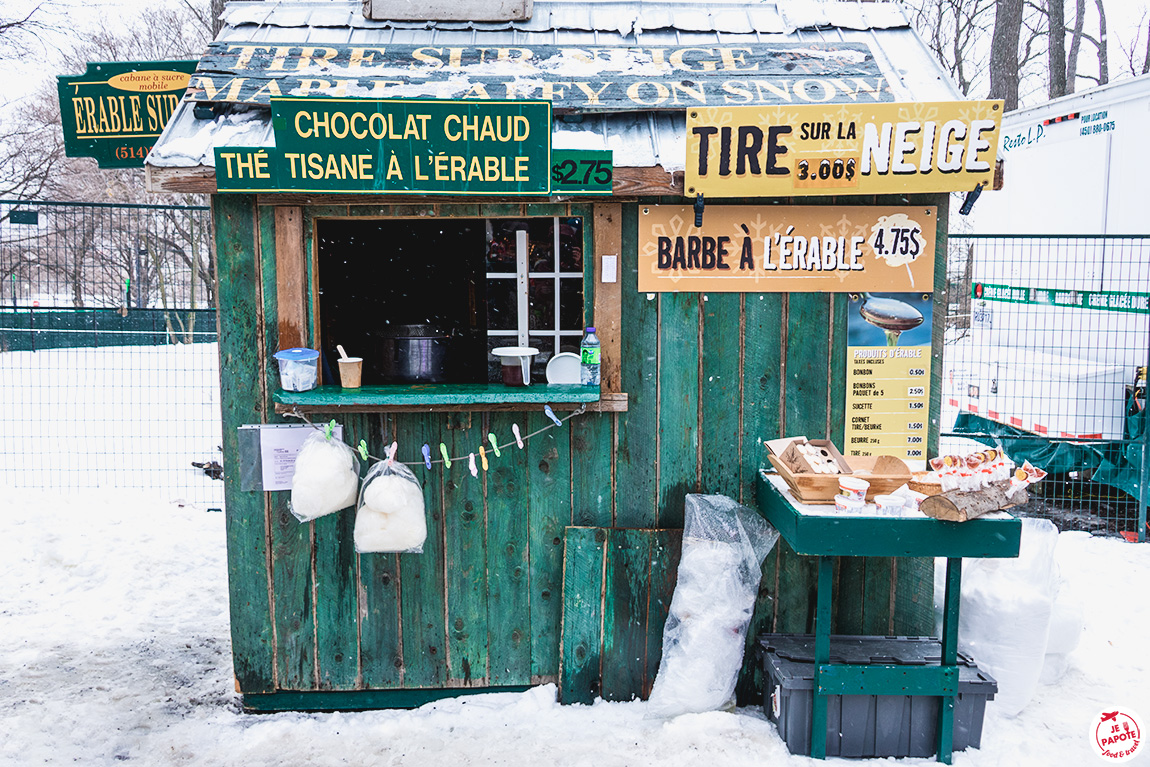 Quebec's cuisine has a lot of similarities with European cuisine. We find dishes and specialties from Quebec that we already know at home but under different names and some variations in recipes.
If Quebec's cuisine is not limited to poutine, here are a few specialties that I enjoyed tasting during my stays or even making at home!
Poutine
When I went to Quebec for the first time, I absolutely wanted to try poutine. This popular dish is quite simple and evokes for me this region of Canada. It is a dish of fries with cheese curds (a cheese that is difficult to find in France) and brown sauce. This specialty is sometimes declined with meat and other fillings. I tried the "classic" poutine and frankly I liked it a lot. It's not a dish that I would eat every day (hello the line otherwise) but during a stay in Quebec, it's a shame to miss it and thus make your own opinion. Some people love it and some people hate it.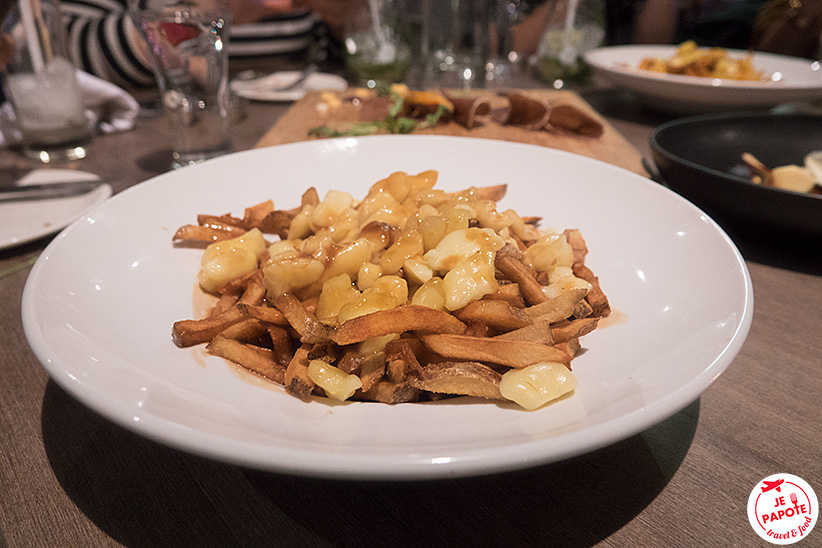 Shepherd's pie
The shepherd's pie is a bit like our shepherd's pie but with corn on top. A layer of minced meat, a layer of corn and a layer of mashed potatoes (in that order). I didn't eat it when I went to Quebec but it is a popular family dish. I did make it at home though, you can find the recipe I made here.
Pea soup
This is the winter dish par excellence and the one that is offered a lot in the sugar shacks. It may not be unknown to you because it can be found in many countries like France and even here in Finland.
Beans with bacon
This is a traditional peasant dish found in Quebec: beans, bacon and often maple syrup, all cooked slowly in the oven. This dish is also found in sugar shacks. It can be found on the breakfast table.
The tourtière
There are several tourtières in Canada but it is the tourtière du Lac Saint Jean that I am talking about. A pie with a thick pastry made of meat and potatoes. It is a dish that is eaten a lot in December. There are many variations throughout the country.
Smoked meat
In Montreal, you can't miss the smoked meat that is traditionally found in huge sandwiches! If you like meat, vegetarians…go the other way!
The maple syrup – the maple taffy
Ah the maple syrup! I could eat itI like it so much (in pancakes). So in Quebec I was served because we find maple syrup in all forms: syrup, butter, in dishes, etc.
In winter, maple taffy is a very popular specialty. It is in fact maple syrup that is heated and then poured over the snow. And with a stick, we recover the syrup that has frozen by rolling it to make a kind of lollipop. Good and fun at the same time!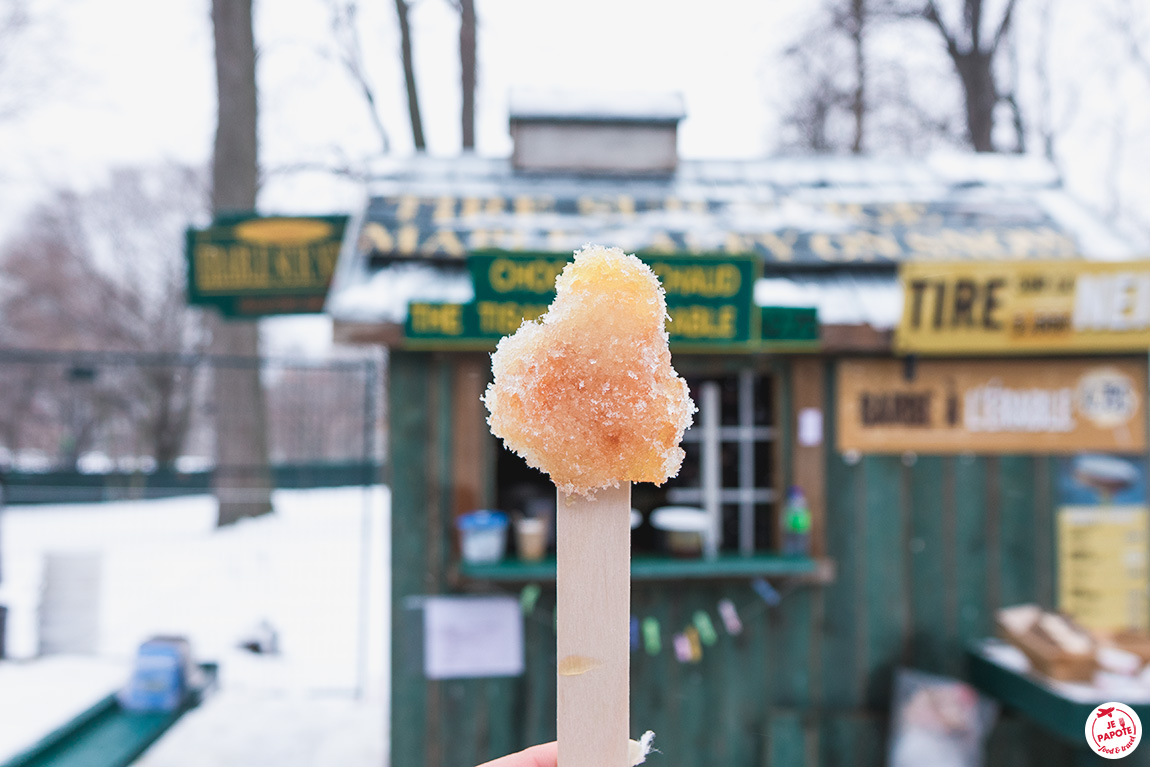 Beaver tails
Here is a delicacy that I had not tasted during my first trip. But in 2017 during a winter festival, I could not resist and I tasted the famous Beaver tails. Basically, it's the name of a pastry shop in Canada and its flagship product, the Beaver tail. It's a fried dough stretched to look like a beaver tail on which we put ingredients like chocolate, sugar, bananas, etc..
It's greedy and fatty but it's so good! There is a shop in Lyon where you can find this pastry but I don't know if you can find it elsewhere.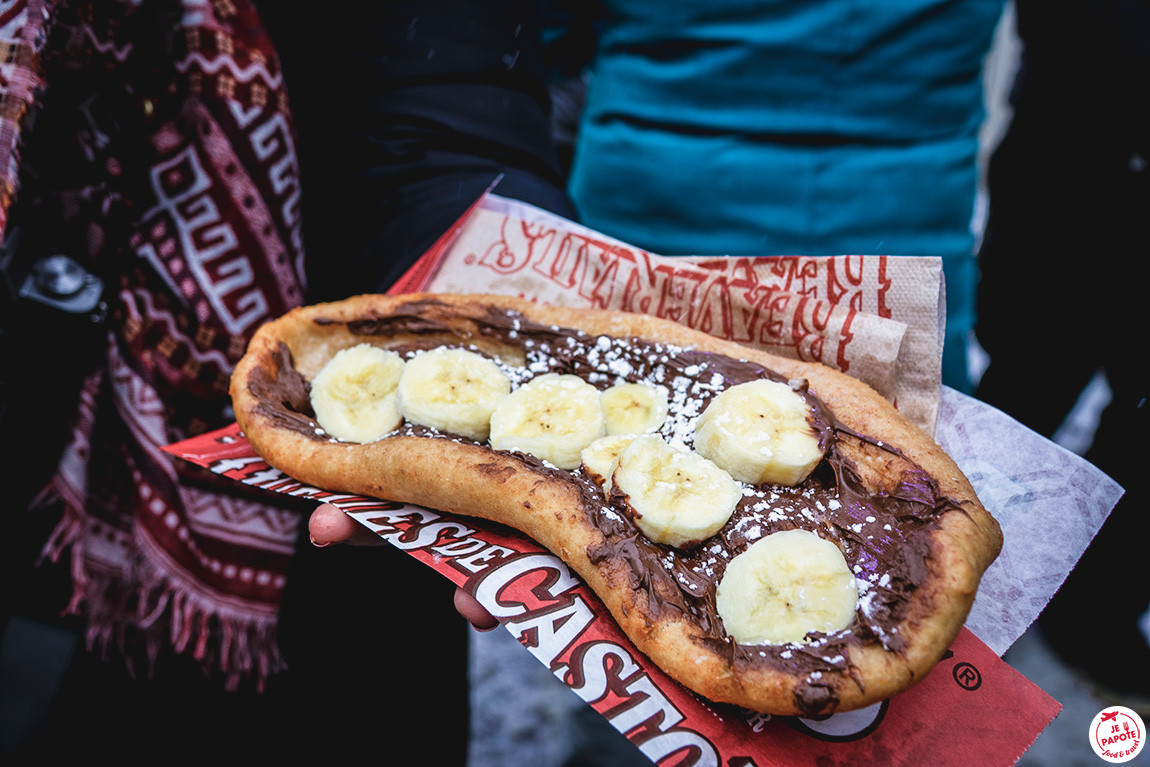 The sugar pie
Another popular pastry is the sugar pie which is also found in France. In fact, we have a lot of common specialties. It's still a good classic for dessert, so why go without it?
The pudding chomeur
Maybe the most popular dessert in Quebec? I must admit that I've never tasted it and yet it looks good. I would have to make one myself to remedy that. It is a cake impregnated with a syrup that when baked becomes very smooth. You can find them made with maple syrup too and often in sugar shacks.
I'm Michelle, and I love to travel. As a former hotel expert for one of the world's largest hotel chains, I've stayed in nearly every type of room imaginable (including many that were not so desirable!). Nowadays, I am fortunate enough to be able to explore the world on my own terms. From international flights to learning different languages, there is nothing too far out of reach!